Are you preparing to welcome a dynamic American Bully XL into your family? The excitement is growing, and it all begins with one important decision: choosing the ideal name!
In this article, we present an extensive list of American Bully XL dog name ideas that are sure to inspire your imagination and bring you joy.
We also have included valuable naming advice to ensure the name you select is as distinctive as your new four-legged friend. From badass and tough names to elegant and memorable ones, this guide is your ultimate destination for finding the best name for your devoted and affectionate companion.
Let's jump in and make naming your American Bully XL easy as pie!
A to Z American Bully XL Dog Name Ideas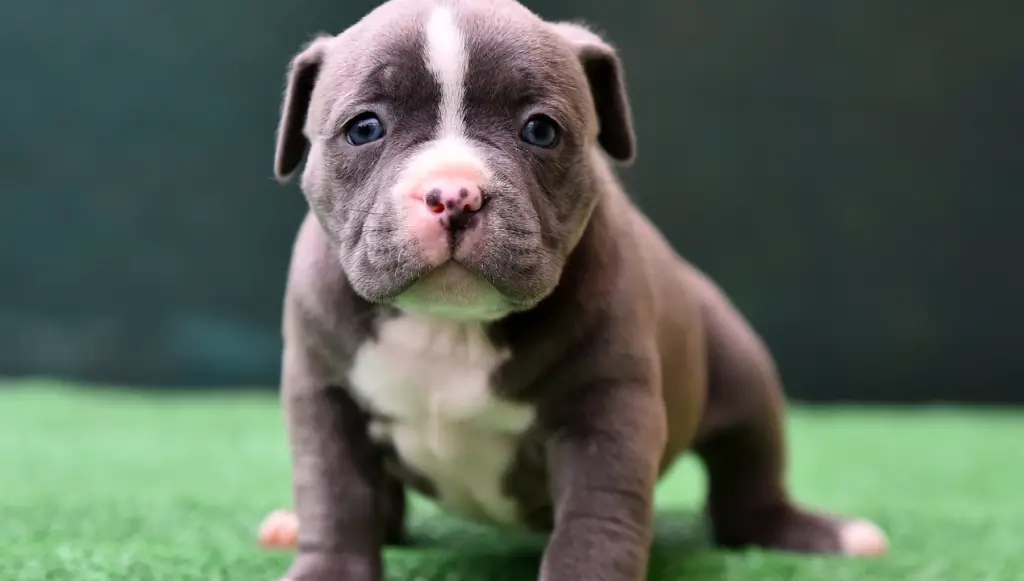 Apollo
Athena
Bear
Bella
Caesar
Coco
Diesel
Daisy
Echo
Ella
Fang
Fifi
Ghost
Ginger
Hulk
Honey
Inky
Ivy
Jax
Jasmine
King
Kiki
Loki
Luna
Max
Misty
Nero
Nala
Onyx
Olive
Prince
Princess
Quake
Queen
Rex
Ruby
Spike
Stella
Titan
Tia
Ulysses
Uma
Vinnie
Violet
Wolf
Willow
Xander
Xena
Yukon
Yara
Zeus
Zoe
Adorable American Bully XL Dog Name Ideas
Dolly
Ice
Jet
Koda
Lucky
Muffin
Nemo
Paws
Rocky
Snow
Uno
Velvet
Yogi
Zippy
Boots
Cherry
Donut
Embers
Fudge
Ink
Jingles
Lollipop
Pudding
Quicksilver
Tootsie
Vanilla
Yummy
Zest
Auto-Inspired American Bully XL Names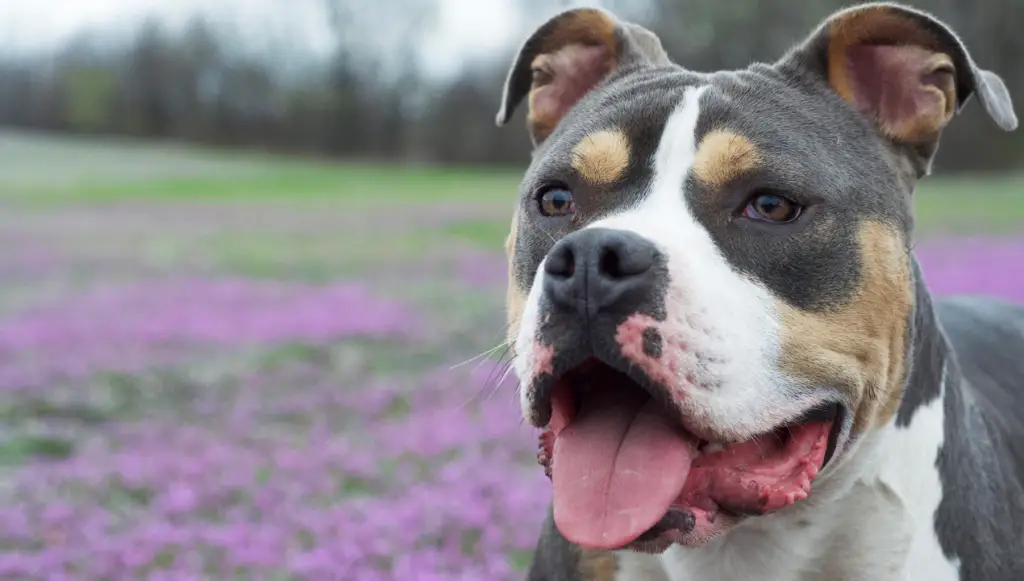 Axel
Bentley
Camshaft
Dodge
Enzo
Ferrari
Gear
Hemi
Ignition
Jaguar
Koenigsegg
Lambo
Mercedes
Nitro
Octane
Porsche
Quattro
Rover
Shelby
Tesla
Ute
Wagon
Xterra
Yamaha
Aston
Bugatti
Cadillac
DeLorean
Elantra
Fisker
Gallardo
Hummer
Infiniti
Jeep
Karmann
Lincoln
Maserati
Neon
Opel
Pagani
Qashqai
Rolls
Stingray
Torino
Vector
Wrangler
Badass American Bully XL Dog Names
Ace
Blaze
Grit
Ironclad
Juggernaut
Lynch
Nitrous
Olympus
Riptide
Sabotage
Torque
Vandal
Xiphos
Yeti
Zero
Brutus
Cannon
Drako
Exile
Grizzly
Khaos
Lockjaw
Mamba
Predator
Thunder
Unstoppable
Venom
Yardley
Best American Bully XL Name Ideas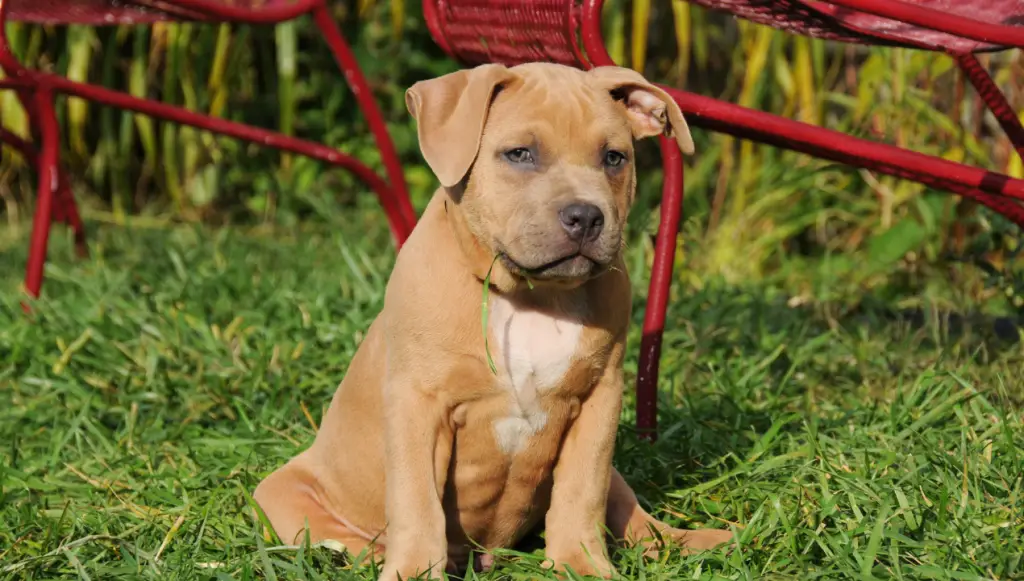 Brawny
Calypso
Dresden
Falcon
Havarti
Indigo
Kismet
Mosaic
Topaz
Whimsy
Zenith
Allegro
Charisma
Euphoria
Fiesta
Genesis
Huckleberry
Phoenix
Rhythm
Stardust
Utopia
Wanderlust
Catchy American Bully XL Names
Avalanche
Cyclone
Dynamite
Fireball
Gladiator
Ignite
Kingpin
Monarch
Onyx
Prowler
Quester
Rampage
Sentinel
Unison
Volcano
X-factor
Zephyr
Bolder
Drifter
Enigma
Frontline
Guardian
Huntsman
Ironside
Knight
Outrider
Pioneer
Rampart
Stalwart
Clever American Bully XL Name Suggestions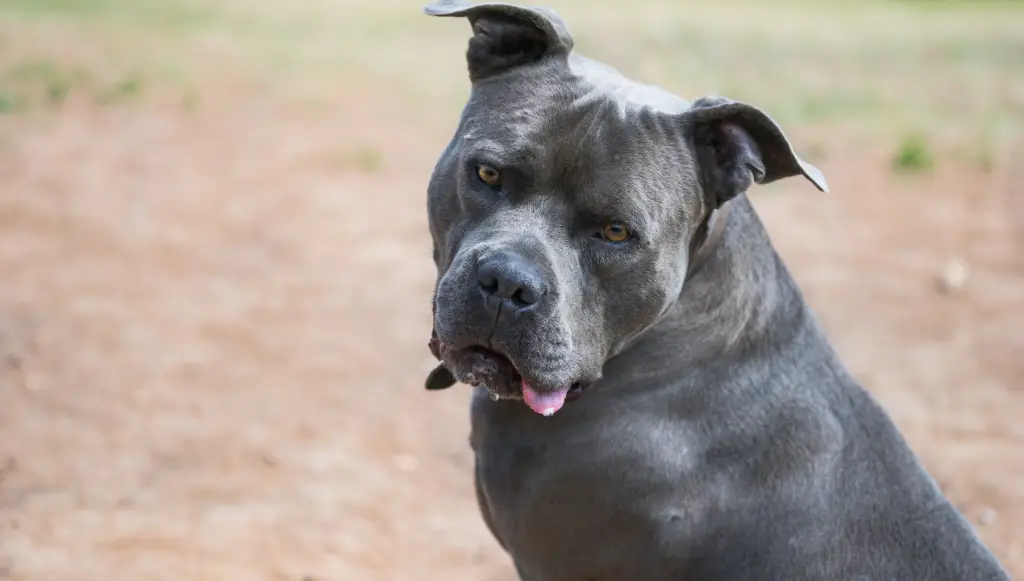 Aesop
Bohemian
Da Vinci
Einstein
Fahrenheit
Galileo
Hemingway
Impulse
Jargon
Kepler
Luminary
Maestro
Newton
Paradox
Renaissance
Solace
Wittgenstein
Xerox
Yeoman
Zenon
Archimedes
Cipher
Darwin
Empirical
Fibonacci
Iridescent
Kudzu
Limerick
Mandrake
Ovid
Parable
Quark
Riddle
Socrates
Thoreau
Vesuvius
Wavelength
Cool American Bully XL Dog Names
Bravo
Dynamo
Eclipse
Joule
Kraken
Orion
Phantom
Sabre
Ursa
Whirlwind
Cobalt
Goliath
Heimdall
Ignis
Jinx
Morph
Oberon
Pyro
Quicksand
Spartan
Thunderbolt
Warlock
Creative American Bully XL Names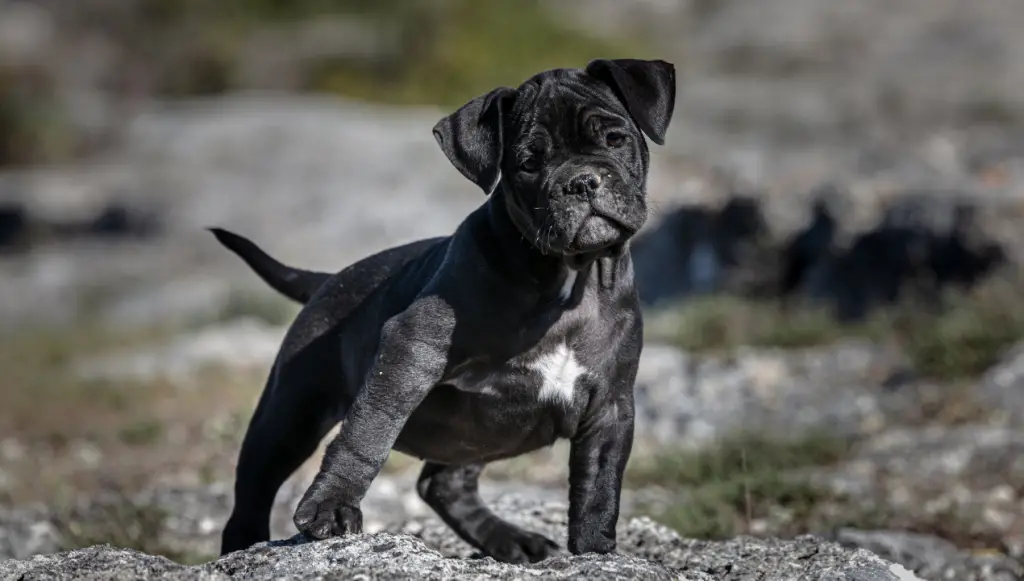 Artemis
Blizzard
Catalyst
Drizzle
Flux
Gusto
Illusion
Jester
Mirage
Nostalgia
Solstice
Umbra
Vagabond
Aeon
Borealis
Celsius
Dewdrop
Fresco
Gossamer
Halcyon
Jubilee
Kestrel
Lullaby
Minstrel
Nebulous
Opus
Paragon
Reverie
Serenade
Tundra
Voyager
Wisp
Zenobia
Cute American Bully XL Name Suggestions
Benny
Dandy
Evergreen
Ice Cream
Kisses
Lovebug
Munchkin
Nibbles
Ruffles
Taffy
Whoopie
XOXO
Yellow
Ziggy
Bluebell
Cuddle
Hershey
Iris
Jolly
Marshmallow
Nugget
Popsicle
Quiche
Snuggles
Teddy
Utterly
Waffle
Yo-Yo
Elegant American Bully XL Dog Names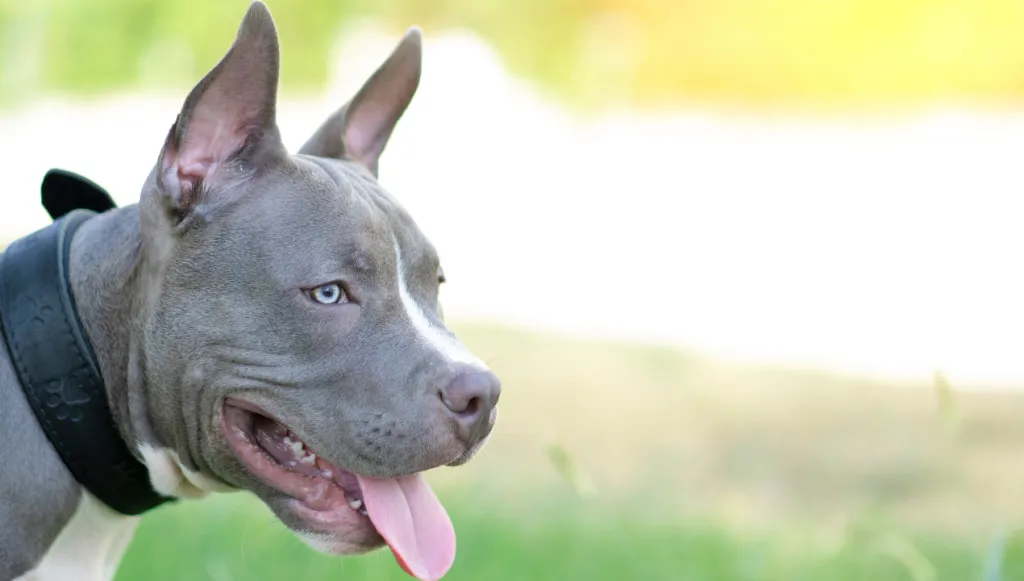 Alabaster
Cleopatra
D'Artagnan
Esmeralda
Guinevere
Joplin
Kensington
Lafayette
Monet
Napoleon
Pendragon
Quintessa
Seraphina
Tristan
Vivaldi
Winslet
Xerxes
Yves
Amethyst
Baccarat
Casanova
Dante
Elsinore
Fitzgerald
Galadriel
Hepburn
Inigo
Jacqueline
Keats
Lancelot
Medici
Narcissus
Ophelia
Paris
Quixote
Raphael
Sappho
Tennyson
Uriel
Valentino
Windsor
Xanthippe
Famous American Bully XL Names
Lassie
Rin Tin Tin
Beethoven
Toto
Benji
Hooch
Marley
Lady
Tramp
Balto
Bolt
Pongo
Perdita
Chance
Shadow
Sassy
Cujo
Old Yeller
Hachi
Marmaduke
Milo
Otis
Beasley
Bingo
Bruiser
Buddy
Bullseye
Butch
Fido
Fluffy
Frank
Freeway
Gidget
Goofy
Gromit
Jerry Lee
Lenny
Missy
Nanook
Nana
Odie
Pluto
Poochini
Scooby
Snoopy
Female American Bully XL Names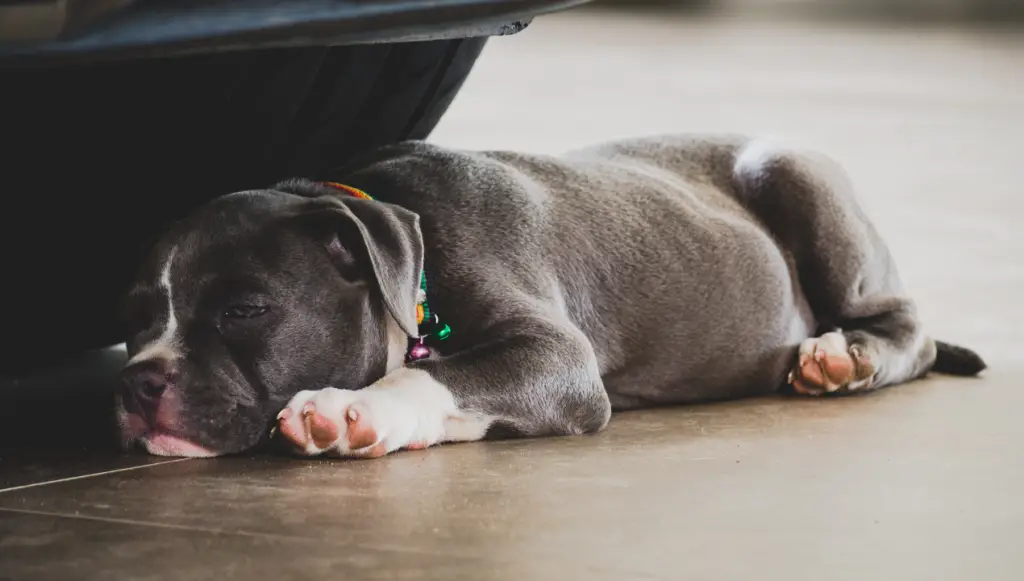 Lucy
Molly
Sadie
Sophie
Abby
Angel
Bailey
Emma
Izzy
Lulu
Maddie
Rosie
Sasha
Scarlett
Dreamy
Ellie
Foxy
Ladybug
Pumpkin
Roxy
Sparkle
Sugar
Tinkerbell
Wiggles
Zara
Blossom
Cupcake
Diva
Sunshine
Amber
Chloe
Faith
Gigi
Hazel
Mia
Nova
Piper
Tessa
Ariel
Bree
Cece
Evie
Faye
Gracie
Harper
Joy
Kelsey
Lottie
Millie
Nevaeh
Poppy
Quinn
Reese
Tilly
Vera
Winnie
Xyla
Foreign-Language Inspired American Bully XL Names
Amigo
Chéri (French for Darling)
Dolce (Italian for Sweet)
Elke (German for Noble)
Fidel (Spanish for Faithful)
Geisha (Japanese entertainer)
Hana (Korean for One)
Inu (Japanese for Dog)
Jolie (French for Pretty)
Kishi (Japanese for Knight)
Lobo (Spanish for Wolf)
Mochi (Japanese rice cake)
Nami (Japanese for Wave)
Oso (Spanish for Bear)
Paco (Spanish nickname for Francisco)
Querida (Spanish for Darling)
Raja (Hindi for King)
Suki (Japanese for Beloved)
Taro (Japanese for First born)
Umi (Japanese for Ocean)
Vida (Spanish for Life)
Wafu (Japanese for Japanese-style)
Xoco (Aztec for Chocolate)
Yuki (Japanese for Snow)
Zorro (Spanish for Fox)
Amor (Spanish for Love)
Bonita (Spanish for Pretty)
Carina (Italian for Dear)
Duma (Swahili for Cheetah)
Esperanza (Spanish for Hope)
Fleur (French for Flower)
Gato (Spanish for Cat)
Hoshi (Japanese for Star)
Isla (Spanish for Island)
Jardin (French for Garden)
Kawaii (Japanese for Cute)
Lluvia (Spanish for Rain)
Mignon (French for Cute)
Nieve (Spanish for Snow)
Ola (Spanish for Wave)
Pétal (French for Petal)
Quinoa (A grain, pronounced in Spanish)
Reina (Spanish for Queen)
Sol (Spanish for Sun)
Tesoro (Spanish for Treasure)
Uva (Spanish for Grape)
Viento (Spanish for Wind)
Wasi (Quechua for House)
Yama (Japanese for Mountain)
Fun American Bully XL Dog Name Ideas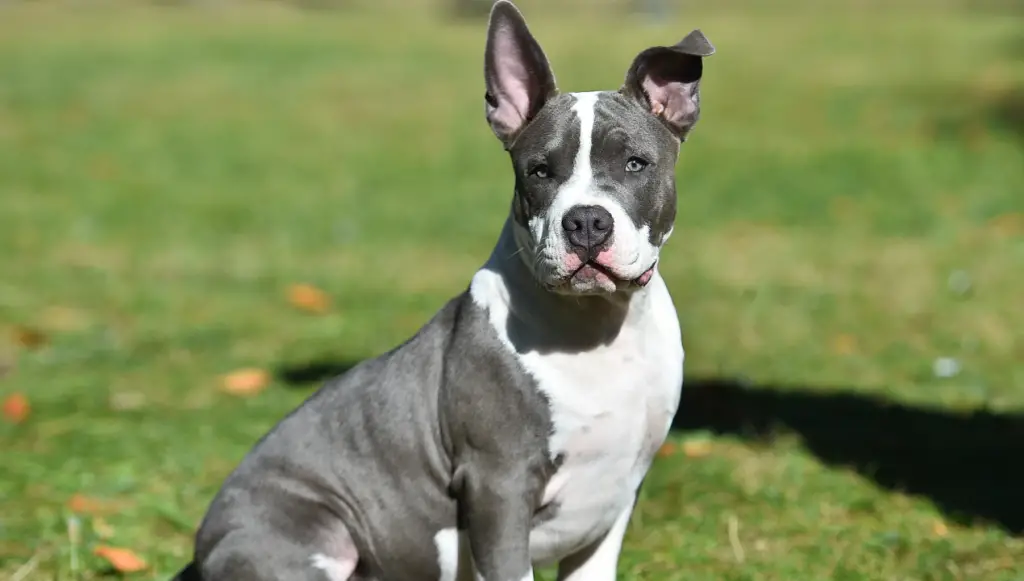 Astro
Biscuit
Doodles
Fable
Giggles
Hiccup
Igloo
Kiwi
Noodles
Oreo
Puddles
Rascal
Snickers
Tickles
Waffles
Yoyo
Boomer
Cuddles
Dream
Espresso
Gummy
Hobbit
Infinity
Jellybean
Kaleidoscope
Ludo
Marshall
Nimbus
Opal
Pancake
Quirk
Sprinkles
Unicorn
Whiskers
Zigzag
Funny American Bully XL Dog Names
Abracadabra
Bamboozle
Chuckles
Dippity-Doo
Earmuffs
Fizzgig
Goofus
Hootenanny
Jamboree
Koozie
Lollygag
Mumbo Jumbo
Noodle
Oxymoron
Pickle
Quibble
Rib-Tickler
Stinkbug
Tiddlywinks
Upsy-Daisy
Vex
Whoopsy
Yackety-Yak
Zonked
Aquabob
Blooper
Calamity
Dingus
Eyeball
Flapdoodle
Gobbledygook
Hoots
Itchy
Jabberwocky
Kibosh
Lark
Malarkey
Nudnik
Oompah
Pompom
Quagswagging
Rambunctious
Skedaddle
Toadstool
Unicycle
Vamoose
Wobble
Good American Bully XL Name Suggestions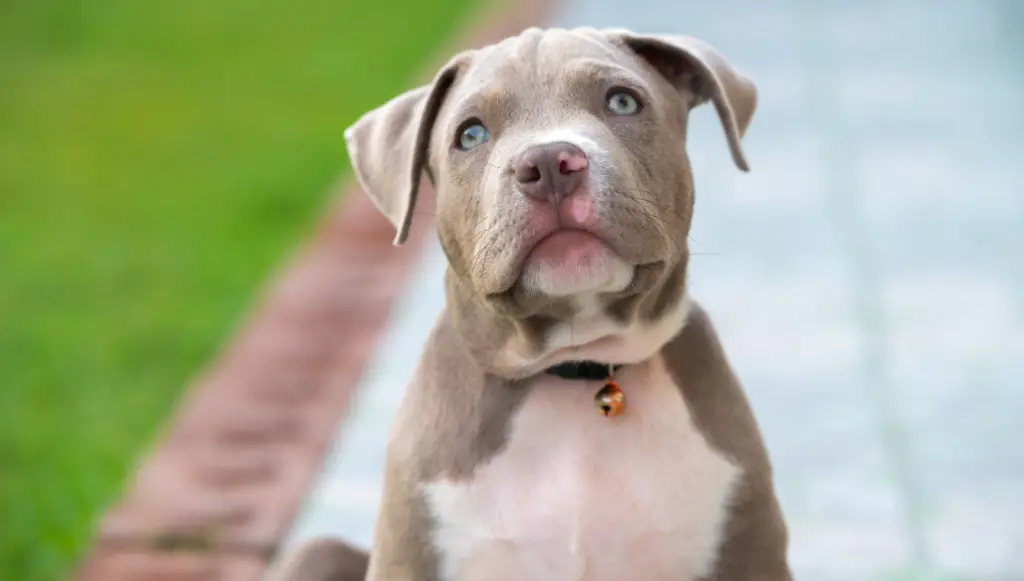 Blaize
Dash
Legend
Quest
Valor
Winston
Crystal
Ember
Fawn
Kandy
Mistletoe
Nectar
Opaline
Pearl
Queenie
Rainbow
Starlight
Truffle
Xanthe
Great American Bully XL Name Ideas
Frostbite
Invincible
Meteor
Overlord
Surge
Aurora
Beatrix
Celestial
Delilah
Enchantress
Freya
Gaia
Harmonia
Isolde
Juno
Lyra
Minerva
Nyx
Olympia
Pandora
Rhea
Selene
Thalia
Urania
Vega
Wildrose
Inspiring American Bully XL Dog Names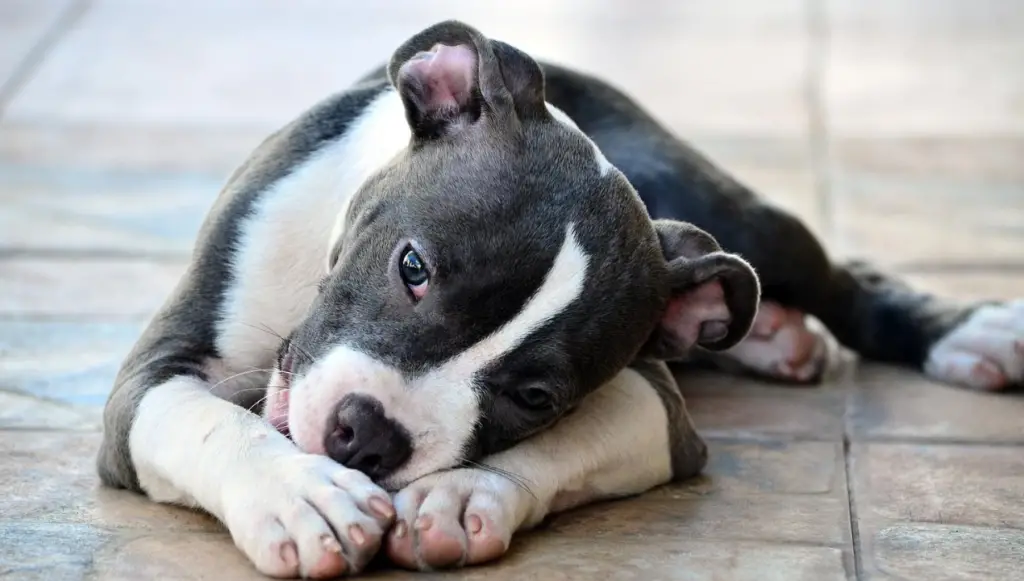 Bravery
Cosmos
Dragoon
Elysium
Firenze
Galahad
Iliad
Kipling
Morpheus
Neptune
Pegasus
Quasar
Rhapsody
Solaris
Vanguard
Wyvern
Yucatan
Zephyrus
Althea
Cassiopeia
Daphne
Fidelity
Galatea
Helix
Iridessa
Jovial
Kallisto
Luminara
Melody
Persephone
Quintessence
Tranquility
Ultima
Venus
Whisper
Xylia
Male American Bully XL Name Suggestions
Everest
Kodiak
Maximus
Nomad
Ragnar
Bronco
Drift
Elektra
Gargoyle
Havoc
Inferno
Lycan
Mace
Bertie
Charlie
Daniel
Eddie
Freddie
George
Henry
Isaac
Jimmy
Kevin
Larry
Matty
Alfie
Barkley
Comet
Dazz
Nathan
Oliver
Peter
Quincy
Robert
Samuel
Thomas
Uri
William
Zachary
Brooks
Carter
Dylan
Ethan
Finn
Griffin
Hudson
Jonas
Kaden
Landon
Mason
Noah
Oscar
Preston
Riley
Sebastian
Vincent
Wyatt
Xavier
Yale
Zane
Bennett
Connor
Dominic
Everett
Franklin
Garrett
Harrison
Ivan
Jasper
Kyle
Memorable American Bully XL Names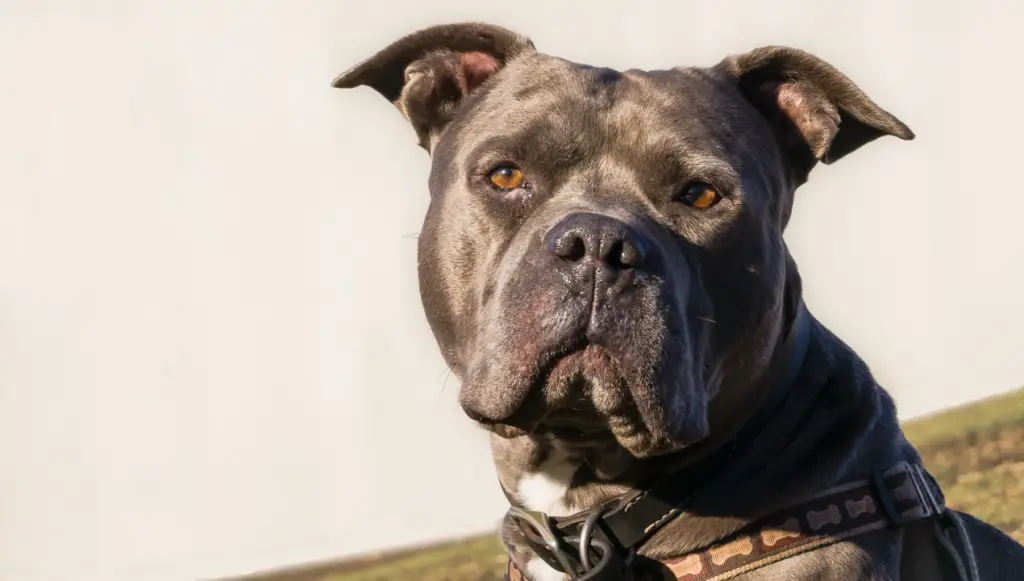 Aegis
Cerberus
Hyperion
Invictus
Kinetic
Legion
Monolith
Odyssey
Poseidon
Valkyrie
Xeno
Apogee
Blitz
Corpus
Dominion
Evolve
Forge
Galvanize
Halo
Imperium
Justice
Labyrinth
Mira
Obsidian
Pinnacle
Siege
Tempest
Uproar
Vortex
Warpath
Xenith
Zealot
Military-Inspired American Bully XL Dog Name Ideas
Rebel
Stryker
Armada
Bomber
Captain
Dagger
Falconer
Grenade
Hammer
Incursion
Javelin
Kilo
Lance
Nuke
Outlaw
Patrol
Ranger
Sniper
Tank
Uniform
Victor
Whiskey
Yankee
Arsenal
Caliber
Delta
India
Juliet
Kappa
Lima
Romeo
Sierra
Tango
Torrent
Saber
Triton
Warden
Admiral
Popular American Bully XL Dog Names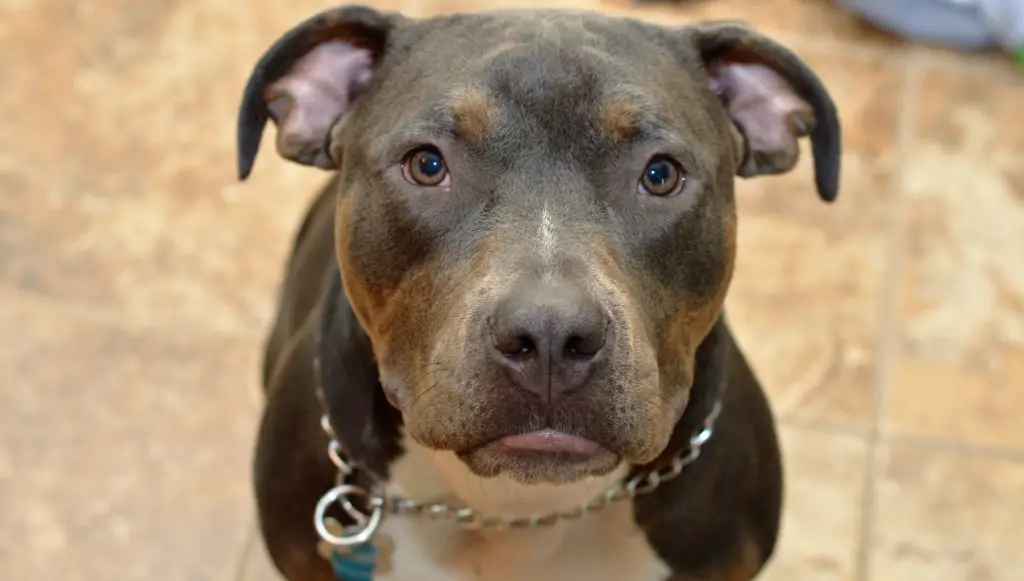 Commando
Dynasty
Flame
Horizon
Jack
Kingsman
Lightning
Mustang
Outback
Scorpion
Turbo
Viper
Windrunner
Xanadu
Yonder
Boomerang
Crusader
Element
Frenzy
Glacier
Harbinger
Iceberg
Jake
Knightmare
Mammoth
Nebula
Quantum
Raptor
Tracer
Vanguard
Wildfire
Strong Names for an American Bully XL Dog
Atlas
Barricade
Centurion
Diablo
Excalibur
Fury
Grizzly
Hercules
Leviathan
Marauder
Nemesis
Oracle
Pulsar
Rumble
Savage
Warlord
Armageddon
Behemoth
Dream
Eruption
Feral
Grit
Invader
Jaws
Krypton
Maelstrom
Outcast
Python
Quill
Rugged
Striker
Unleashed
Volcano
Wolverine
Yawp
Tough Names for American Bully XL Dogs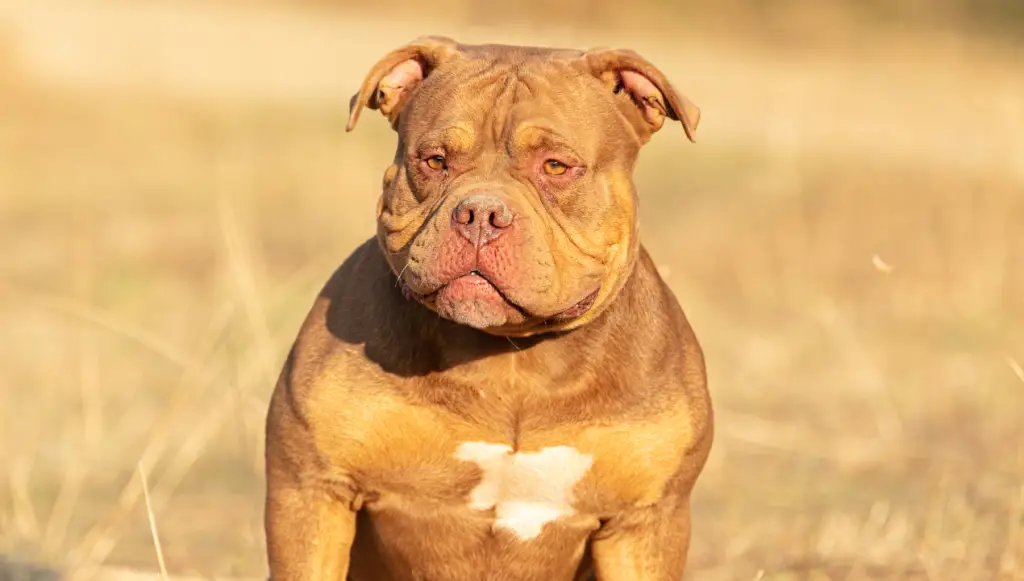 Ares
Dragon
Equinox
Hydra
Kilogram
Lynx
Morose
Ogre
Prowler
Raider
Sledgehammer
Tornado
Uruk
Viking
Warhammer
Xanatos
Aftershock
Blast
Crusher
Decimator
Enforcer
Firestorm
Icarus
Judo
Kontos
Lancer
Maverick
Nighthawk
Orca
Punisher
Slammer
Wrecker
Xiphoid
Unique American Bully XL Name Suggestions
Apex
Banshee
Chaos
Echelon
Fringe
Galaxy
Icon
Mako
Nexus
Onslaught
Phobos
Ragnarok
Scorpio
Tectonic
Xenos
Ymir
Alpha
Brutality
Deimos
Exodus
Grapple
Hades
Iridium
Juggler
Kratos
Manticore
Overkill
Revenant
Siege
Xylo
Archer
Bane
Clyde
Jackal
Levi
Do's and Don'ts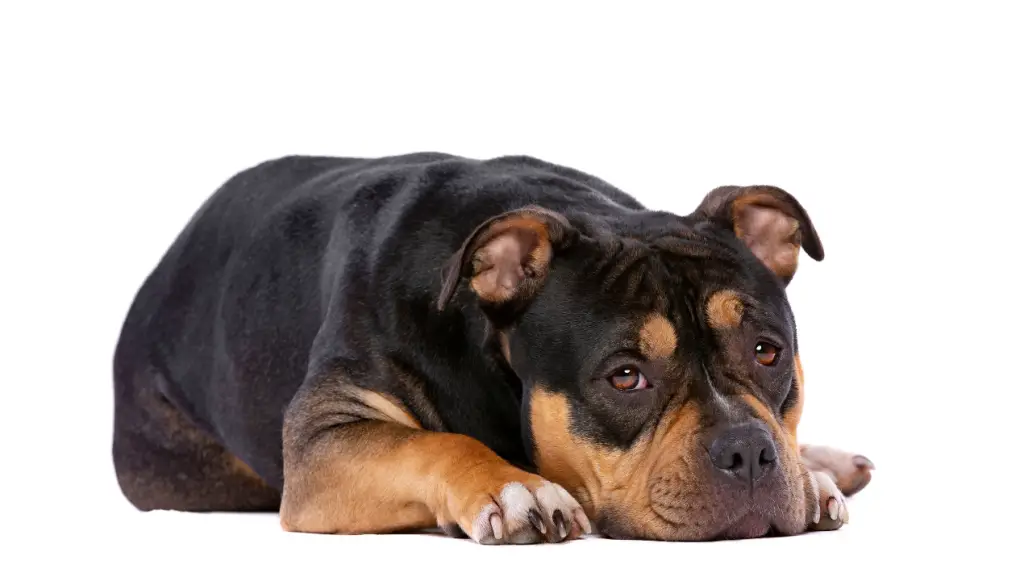 Choosing the perfect name for your Bully XL is an exciting part of welcoming them into your family. Here are some important guidelines to help you make a thoughtful and suitable choice:
Do:
Use Your Imagination: Feel free to get creative and find inspiration from books, movies, historical figures, or foreign languages. Choosing unique names can help your dog stand out.
Analyze Their Personality: Spend some quality time to understand the peculiarities and behaviors of your American Bully XL. Is your dog lively, mischievous, or laid-back? Align their name with their distinctive attributes.
Brief and Pronounceable Names Work Best: Names that are short, typically consisting of one or two syllables, are more likely to be recognized and responded to by your dog. Clear and distinct pronunciation is key to effective communication.
Opt for Positively Connotated Names: Choose names that imply a positive sentiment or significance. This can help foster a positive bond between you and your dog.
Appearance Matters: Your dog's physical characteristics can be a great source of inspiration for names. Whether your American Bully XL has special markings, a unique coat color, or an imposing presence, use these aspects to guide your naming process.
Longevity of Name: Your dog's name is a long-term commitment. Pick a name that you'll continue to enjoy using over the years and that remains appropriate as your dog ages.
Try Out the Name: After settling on a name, test it for a few days to gauge its suitability. Ensure it's a name you find comfortable to use and one that your dog responds favorably to.
Family Involvement: If your American Bully XL has multiple caretakers, involve everyone in the naming decision. It's important that all caregivers are happy with the name.
Don't:
Choose Names that Sound Like Commands: When training your dog, it's important to avoid names that sound too similar to common commands like "sit" or "stay". This can cause confusion. Instead, opt for a name that is distinct and easy to differentiate from common commands.
Rush the Decision: When choosing a name, it's important not to rush the decision. Avoid making impulsive choices, as this name will be used for years to come.
Choose Inappropriate Names: Select names that are not offensive, embarrassing, or difficult to pronounce. Keep in mind that your dog will interact with people outside your household.
Choose a Name Based on Popularity: Though popular names may seem tempting, they may not be the most suitable for your unique dog. Avoid trendy names, as they can quickly become outdated. Think about whether the name will still be suitable and fashionable in the long term. Give priority to a name that matches their personality and your own preferences.
Avoid Negative Associations: Names linked to negative characters or situations might not foster a positive bond with your dog. Opt for names that evoke positivity.
Choose Similar Names to Other Household Members: Ensure that the name you choose is not too similar to the names of family members, friends, or other pets in the household. This will help avoid confusion.
Choose Names That Sound Like Punishments: Choosing names that resemble negative commands or scolding phrases can cause stress and anxiety for your dog.
Final Thoughts
Consider that the name you select will become an integral part of your American Bully XL's identity, so choose a name that mirrors their character and your affectionate bond. Enjoy the naming process, and take pleasure in bonding with your new canine companion!
Check out our article on your first week with a puppy for guidance on making the initial days with your new pet a success.
The Ultimate Puppy Bundle online course is an ideal resource for new American Bully XL owners, providing detailed guidance on how to properly care for and train their new puppy.