Are you about to welcome a spirited German Shepherd into your life? Excitement is in the air, and the journey begins with the most important decision: finding the perfect name! In this blog post, we've curated an extensive list of German Shepherd dog name ideas that are sure to inspire and delight.
We've also gathered essential naming tips to ensure your choice is as unique as your new furry family member. From clever and catchy names to meaningful and strong ones, this guide is your one-stop resource for finding the ideal name that suits your loyal and loving companion.
Let's dive in and make naming your German Shepherd an unforgettable experience!
A to Z German Shepherd Dog Name Ideas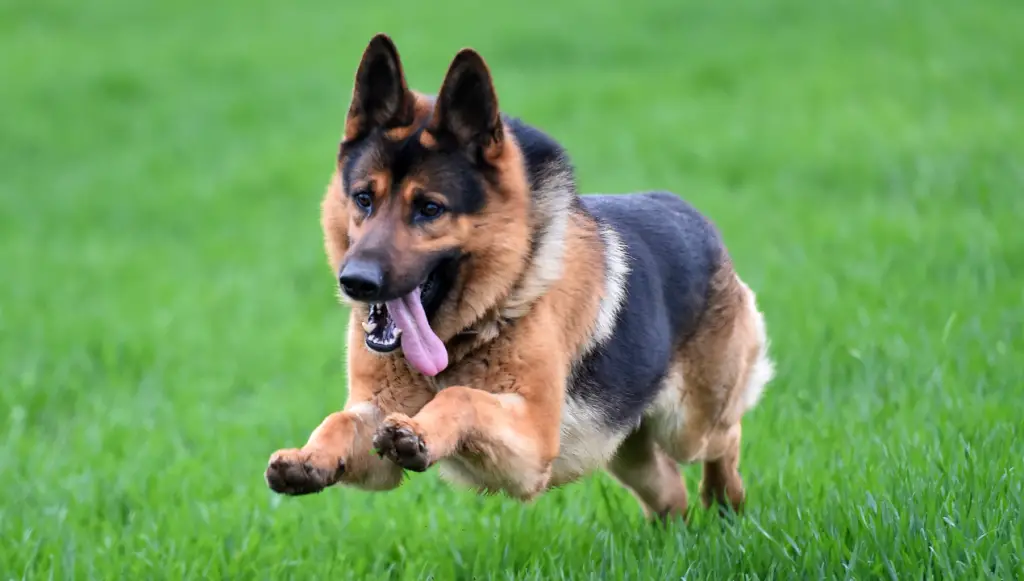 Archie
Bella
Cody
Daisy
Echo
Finn
Gigi
Hunter
Izzy
Jack
Koda
Luna
Max
Nala
Olive
Penny
Quinn
Riley
Stella
Tucker
Una
Victor
Willow
Xavier
Yara
Ziggy
Aster
Bruno
Chloe
Dexter
Ella
Felix
Gracie
Hank
Ivy
Jasper
Karma
Leo
Millie
Nova
Oscar
Paisley
Quincy
Ruby
Sadie
Toby
Ursa
Vera
Winston
Auto-Inspired German Shepherd Names
Bentley
Mustang
Harley
Ferrari
Porsche
Audi
Chevy
Jaguar
Subaru
Lexus
Aston
Tesla
Dodge
Alfa
Mercedes
Prius
Lincoln
Cooper
Corvette
Shelby
Ford
Maserati
Viper
Evoque
Diablo
Bugatti
Camaro
Cayenne
Charger
Elise
Celica
Carrera
Enclave
Pacer
Tundra
Camry
Forester
Falcon
Bronco
Impala
Thunderbird
Escalade
Navigator
Durango
Sierra
Outlander
Best German Shepherd Names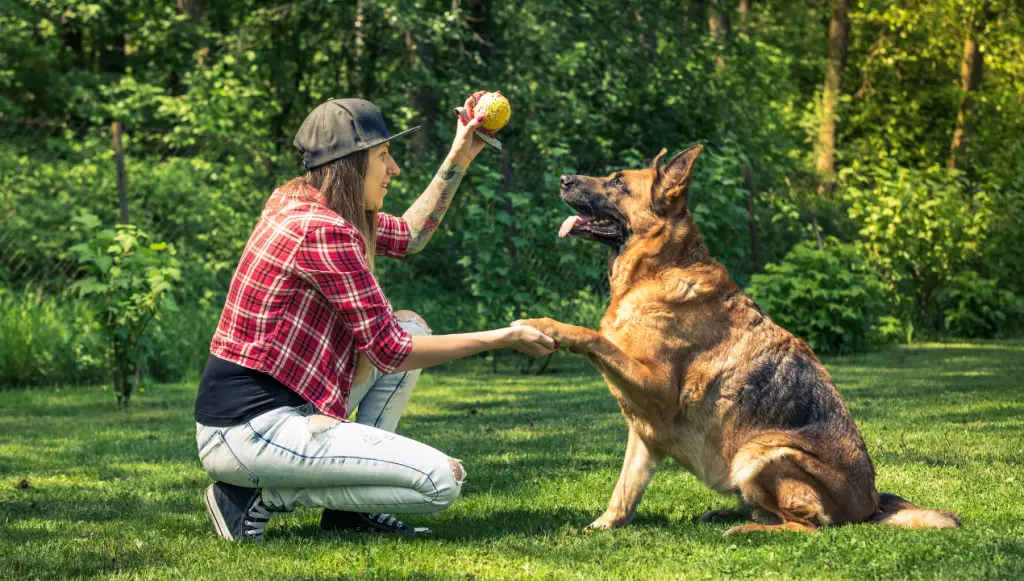 Maya
Sasha
Ruby
Titan
Amber
Winchester
Tasha
Jake
Dayzee
Jackson
Catchy German Shepherd Names
Storm
Piper
Jaxon
Roo
Jett
Tango
Lexi
Delta
Mocha
Indie
Bandit
Blaize
Zena
Stormy
Zeppelin
Remy
Clever German Shepherd Names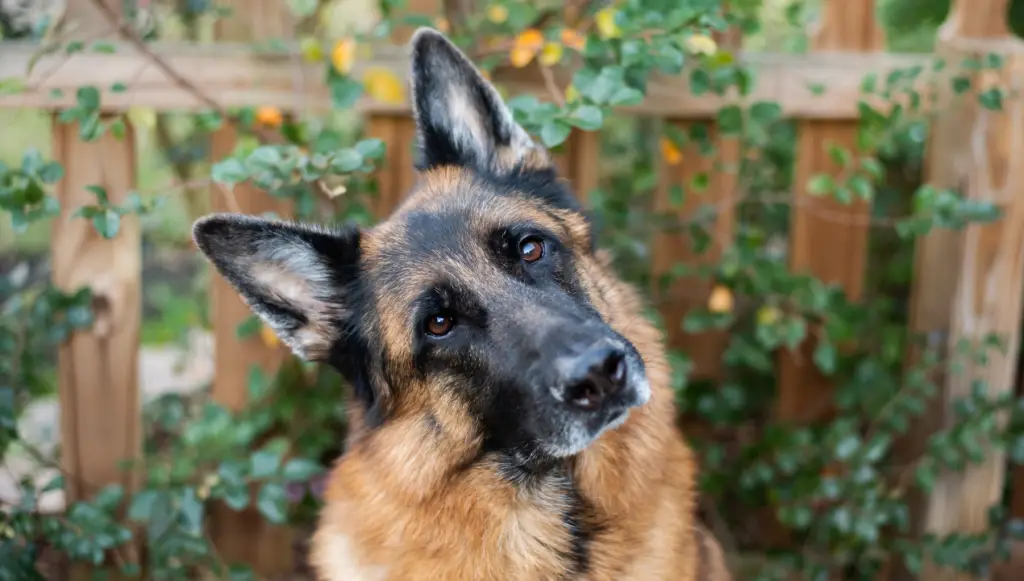 Sherlock
Widget
Socrates
Pixel
Cipher
Sirius
Moxie
Fibonacci
Newton
Pandora
Odyssey
Enigma
Figaro
Darwin
Xerox
Tinker
Jigsaw
Techie
Neo
Byte
Turbo
Cypher
Sprocket
Orbit
Quark
Dynamo
Riddle
Puzzler
Smarty
Brainiac
Eureka
Cosmo
Gadget
Matrix
Prodigy
Nimbus
Witty
Cool German Shepherd Names
Dash
Kali
Lexa
Rocket
Gypsy
Storm
Mace
Haze
Jag
Mako
Ember
Lena
Krypto
Striker
Zane
Rogue
Nymeria
Arrow
Sharp
Harris
Jinx
Fury
Creative German Shepherd Names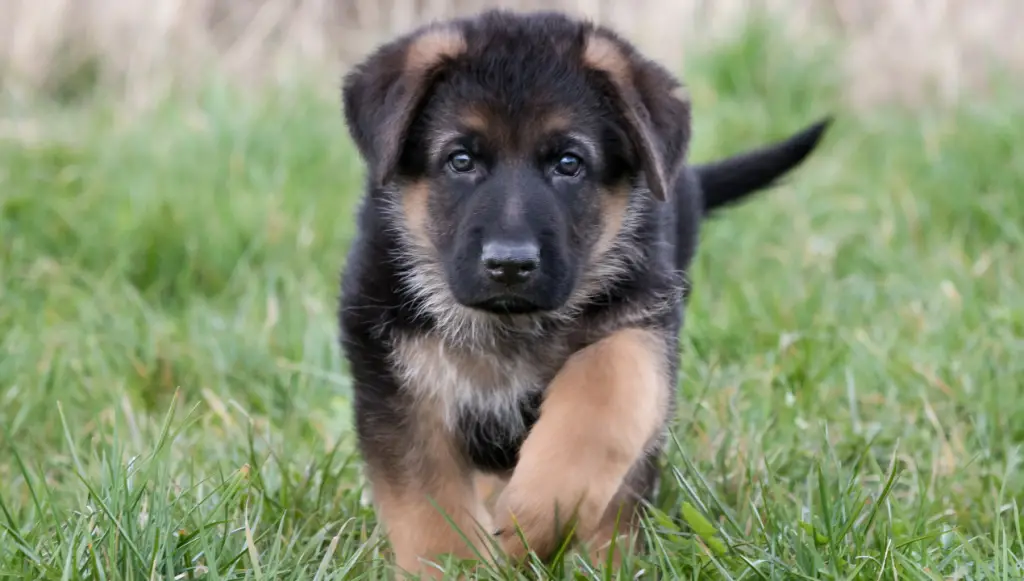 Picasso
Mosaic
Quill
Gidget
Saffron
Serenade
Mystique
Quicksilver
Tornado
Melody
Rhapsody
Harmony
Moondust
Biscotti
Stardust
Serendipity
Tofu
Moonbeam
Truffle
Zinnia
Juniper
Marmalade
Thyme
Cadence
Dapple
Jazz
Star
Encore
Snickerdoodle
Dazzle
Polka
Topaz
Kaleidoscope
Symphony
Cute German Shepherd Names
Muffin
Teddy
Poppy
Cupcake
Buttons
Cinnamon
Bubbles
Twinkle
Fuzzy
Marshmallow
Peaches
Munchkin
Popcorn
Jellybean
Pookie
Squirt
Gummy
Cuddle
Breezy
Tinkerbell
Binky
Lollipop
Popsicle
Snuggles
Buttercup
Gingersnap
Sunny
Tootsie
Jelly
Puddles
Sparky
Famous German Shepherd Names
Rin Tin Tin
Hachiko
Strongheart
London (Captain Max von Stephanitz's dog)
Jerry Lee (from the movie "K-9")
Inspector Rex (from the TV series "Kommissar Rex")
Ace (from the movie "Ace of Hearts")
Buddy (Air Bud)
Max (from the movie "Max")
Rex (from the movie "The Duke Comes Back")
Jip (from "Doctor Dolittle")
Buddy (from "Air Bud")
Sam (from "I Am Legend")
Bullet (from "The Roy Rogers Show")
Wolfie (from "The Wonder Years")
Murray (from "Mad About You")
Rolf (from "The Sound of Music")
Devil (from "The Omen")
Major (from "The Simpsons")
K-9 (from "Doctor Who")
Hobo (from "The Littlest Hobo")
Shiloh (from "Shiloh")
Fang (from "Harry Potter")
Garm (from Norse mythology)
Bolt (from the movie "Bolt")
Belle (from "Belle and Sebastian")
Duke (from "The Bushido Blade")
Cubby (from "The Little Vampire")
Samson (from "Samson and Delilah")
Buck (from "The Call of the Wild")
Jerry (from "Jerry's Diary" by Tom and Jerry)
Lobo (from "Lobo, the King of Currumpaw")
Yeller (from "Old Yeller")
Rinty (from "The Lightning Warrior")
Nana (from "Peter Pan")
Faro (from "The Call of the Wild")
Captain (from "A Dog's Way Home")
Chakotay (from "Star Trek: Voyager")
Worf (from "Star Trek: The Next Generation")
Seven (from "Married… with Children")
Geronimo (from "Geronimo: An American Legend")
Zeus (from "The Bionic Woman")
Shadow (from "Homeward Bound: The Incredible Journey")
Murphy (from "RoboCop")
Cairo (from "The Maltese Falcon")
Beethoven (from the "Beethoven" film series)
Sam (from "The Dam Busters")
Nana (from "Nana to Kaoru")
Female German Shepherd Names
Molly
Abby
Sophie
Lily
Roxy
Lucy
Zoey
Emma
Ava
Grace
Rosie
Coco
Pepper
Maggie
Aurora
Ginger
Mia
Lady
Dixie
Angel
Zoe
Bailey
Cleo
Princess
Honey
Misty
Jess
Foreign-Language Inspired German Shepherd Names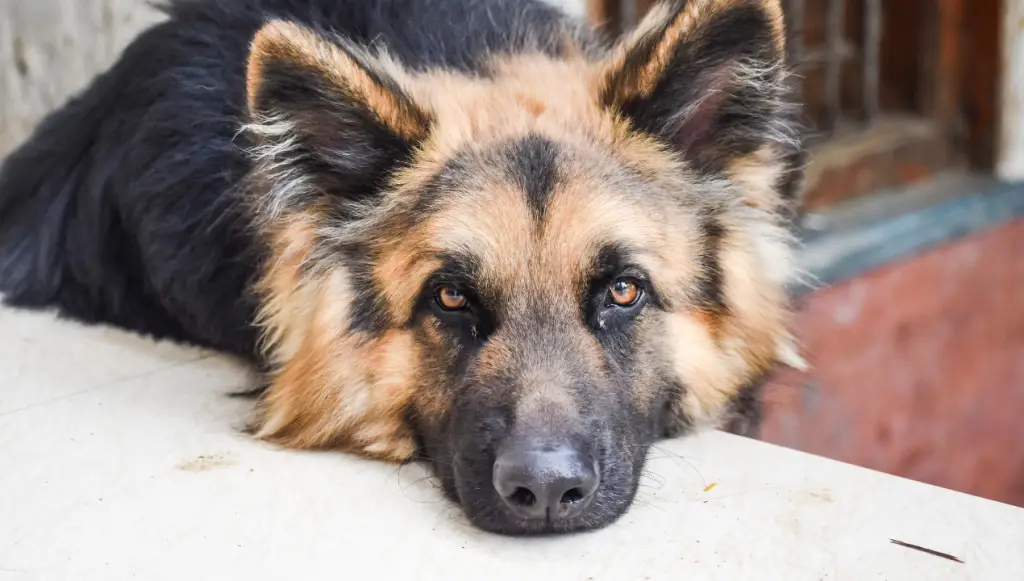 Hiro (Japanese for "generous")
Zara (Arabic for "flower")
Enzo (Italian for "ruler of the household")
Siena (Italian for "orange-red")
Amara (Sanskrit for "immortal")
Kiko (Japanese for "chronicle")
Freja (Norse for "lady")
León (Spanish for "lion")
Esme (French for "beloved")
Tala (Tagalog for "star")
Dali (Chinese for "great")
Kira (Russian for "leader")
Nala (Swahili for "gift")
Miko (Polish for "little one")
Zephyr (Greek for "west wind")
Leila (Arabic for "night")
Dante (Italian for "enduring")
Suri (Quechua for "sun")
Rio (Spanish for "river")
Inara (Arabic for "ray of light")
Lars (Scandinavian for "crowned with laurel")
Koko (Japanese for "child")
Lulu (Swahili for "precious")
Thalia (Greek for "blossoming")
Misha (Russian for "bear")
Evita (Spanish for "life")
Cielo (Spanish for "sky")
Elara (Greek for "moon of Jupiter")
Loki (Norse for "trickster god")
Momo (Japanese for "peach")
Nika (Greek for "victory")
Tika (Quechua for "flower")
Anouk (Dutch for "grace")
Théo (French for "gift of God")
Lupo (Italian for "wolf")
Kiara (Swahili for "princess")
Akio (Japanese for "bright" or "clear")
Lumi (Finnish for "snow")
Pippa (Greek for "lover of horses")
Ravi (Sanskrit for "sun")
Emiko (Japanese for "smiling child")
Maitea (Basque for "beloved")
Tano (Swahili for "fifth-born")
Lucía (Spanish for "light")
Vesper (Latin for "evening")
Zain (Arabic for "beauty")
Fun German Shepherd Dog Name Ideas
Fizz
Gizmo
Wiggles
Boomer
Sprout
Zippy
Scooter
Slinky
Tater Tot
Mischief
Whiskers
Snickers
Jolly
Pickles
Twinkie
Doodle
Biscuit
Snuggle
Giggles
Dizzy
Tickle
Pudding
Peanut
Bouncy
Zany
Waffles
Boppy
Pippin
Breezy
Zipper
Sprinkles
Taffy
Noodle
Squeaker
Dimples
Bubblegum
Wiggler
Pogo
Nibbles
Fudge
Chirpy
Jingle
Scoop
Fuzzball
Squeaky
Twix
Good German Shepherd Names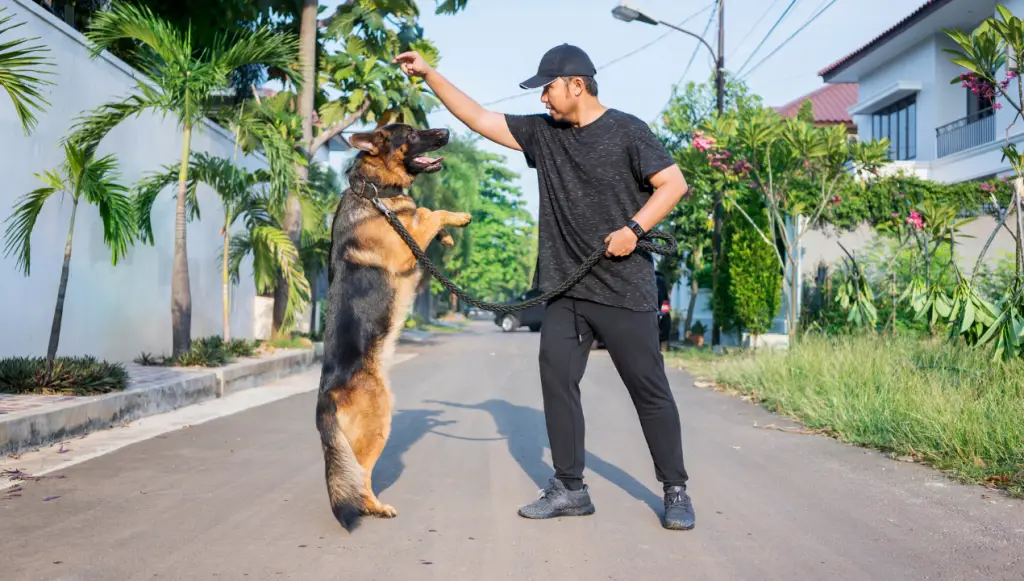 Archie
Benny
Chester
Eddie
Franklin
Gus
Indiana
Lucky
Prince
Puzzle
Skip
Woody
Yukon
Zigzag
Baxter
Comet
Drake
Echo
Flash
Griffin
Harrison
Ivory
Knight
Racer
Triton
Ulysses
Vortex
Whiskey
Xander
Yeti
Great German Shepherd Name Ideas
Scout
Phoenix
Buster
Casey
Sydney
Harper
Skyler
Marley
Morgan
Finley
Cameron
Peyton
Reagan
Parker
Sage
Drew
Mason
Reese
Logan
Hayden
Tatum
Kendall
Emerson
Jaden
Avery
Morgan
Skylar
Rowan
Taylor
Jordan
Charlie
Lyric
River
Male German Shepherd Names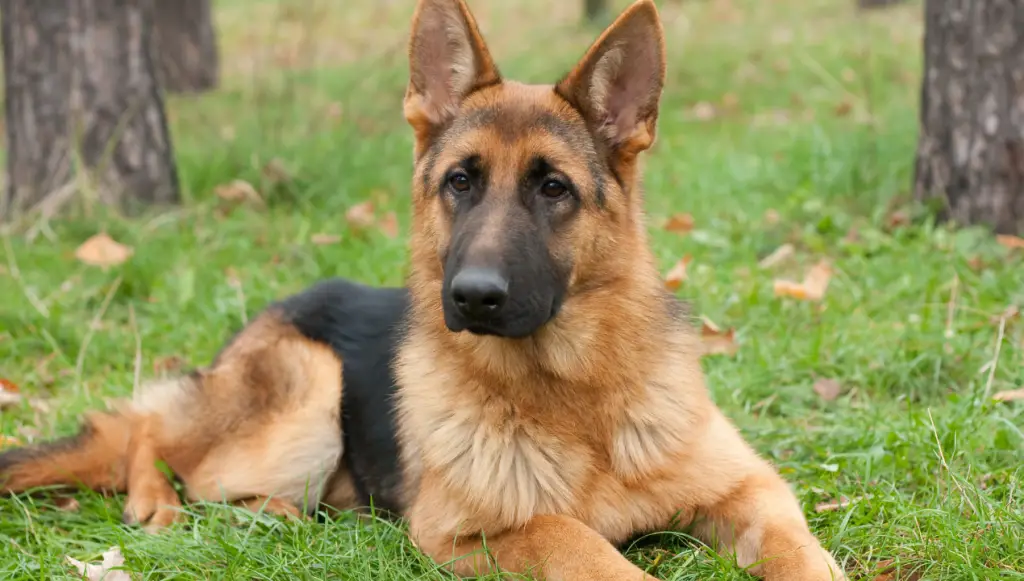 Thor
Axel
Boris
Nero
Spike
Tyson
Rebel
Apollo
Ares
Dylan
Spencer
Memorable German Shepherd Names
Freya
Arya
Juno
Hera
Valkyrie
Tyler
Gaia
Dakota
Bree
Jade
Ryder
Callum
Isla
Nora
Barney
Amity
Milo
Eden
Darcy
Anya
Zeke
Military-Inspired German Shepherd Dog Name Ideas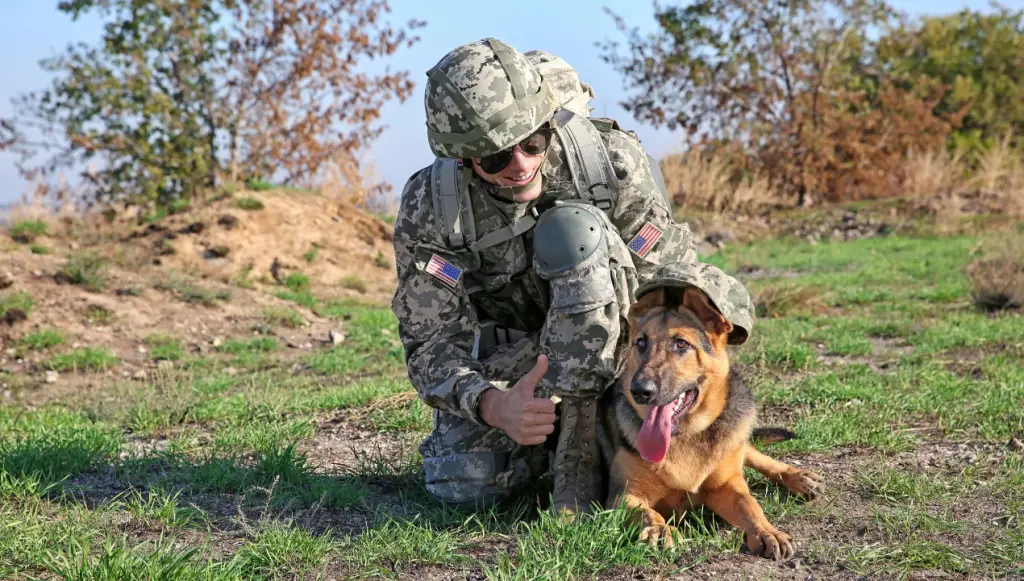 Gunner
Tank
Sergeant
Sarge
Colonel
Bravo
G.I. Joe
Sniper
Ammo
Patriot
General
Camo
Navy
Corporal
Stryker
Trooper
Valor
Cadet
G.I. Jane
Magnum
Admiral
Chief
SEAL
Tanker
Aviator
Liberty
Warrant
Cobra
Commander
Gunny
Medal
Troop
Ranger
Lance
Summit
Honor
Warrior
Fighter
Neptune
Strike
Bomber
Name Ideas for a Black German Shepherd Dog
Panther
Onyx
Ebony
Zorro
Raven
Midnight
Jet
Noir
Vader
Salem
Velvet
Coal
Stormy
Obsidian
Ninja
Sable
Eclipse
Thunder
Inky
Domino
Diesel
Puma
Nightshade
Oreo
Hades
Persephone
Grimm
Voodoo
Blackjack
Licorice
Mars
Pluto
T'Challa
Nightcrawler
Batman
Smudge
Nyx
Cinders
Meteor
Soot
Orion
Tezcatlipoca
Carbon
Strong Names for a German Shepherd Dog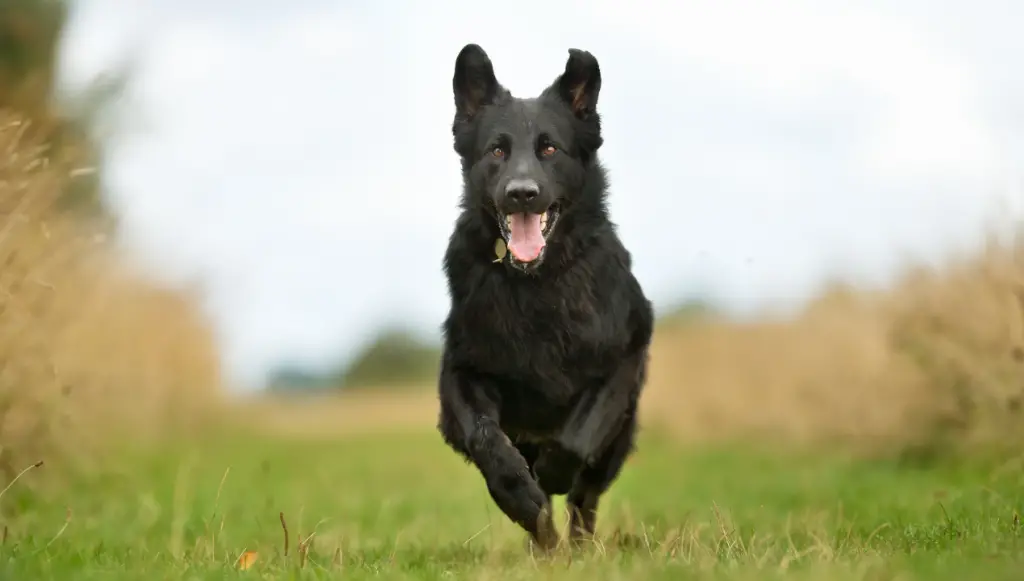 Bear
Strider
Goliath
Hulk
Storm
King
Raptor
Caesar
Brutus
Rocky
Odin
Blade
Atlas
Rambo
Justice
Bolt
Blitz
Kane
Wolf
Dagger
Gage
Ripley
Thorin
Tough Names for German Shepherd Dogs
Bruiser
Rumble
Stryder
Gator
Razor
Rocco
Blaze
Jagger
Butch
Vixen
Grendel
Ajax
Saber
Kano
Crash
Riptide
Jax
Scorpion
Havoc
Maverick
Banshee
Raider
Chaos
Maximus
Kodiak
Avalanche
Bane
Reaper
Outlaw
Ghost
Unique German Shepherd Names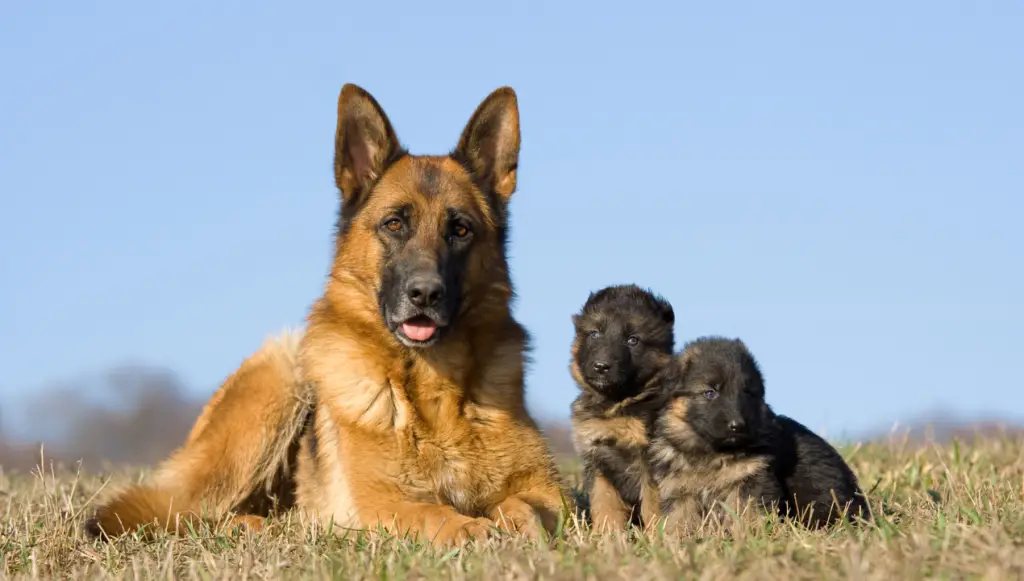 Lunaire
Bodhi
Osiris
Whisper
Nimbus
Cassiopeia
Quasar
Nighthawk
Dragon
Calypso
Seraph
Indigo
Sequoia
Kismet
Elixir
Nebula
Dharma
Sabretooth
Hecate
Tiberius
Solstice
Zephyra
Mirage
Artemis
Oberon
Alchemy
Zircon
Valka
Aquila
Celestia
Quantum
Kyros
Feronia
Dauntless
Zenith
Thalassa
Nereus
Xerxes
Astra
Do's and Don'ts
German Shepherds are among the most popular dog breeds in the world, and choosing the perfect name for your German Shepherd is an exciting part of welcoming them into your family. Here are some key do's and don'ts to help you make a thoughtful and fitting choice: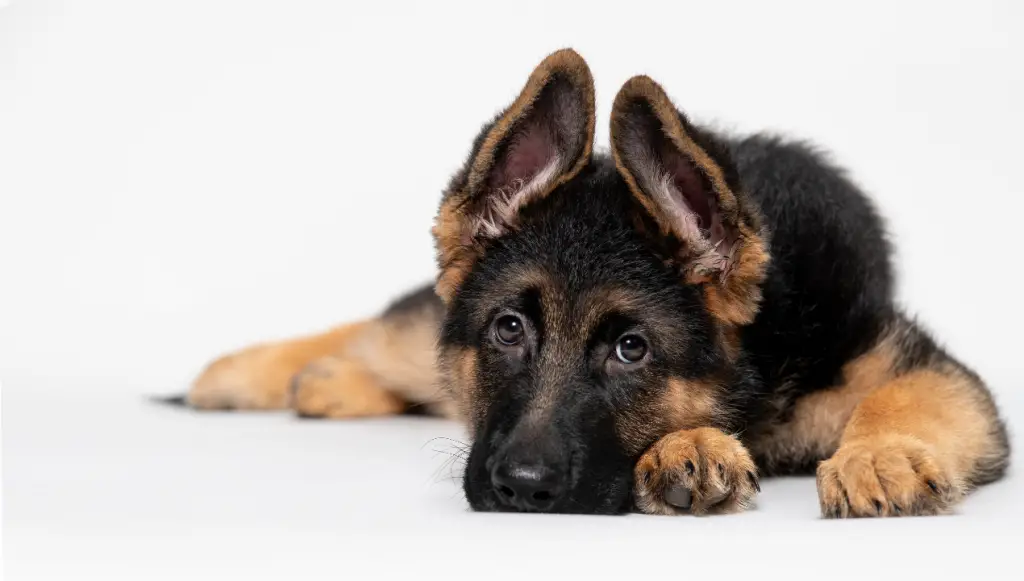 Do's:
Consider Your Dog's Personality: Take time to observe your German Shepherd's personality, quirks, and behavior. Is your pup energetic, playful, or calm? Choose a name that reflects their unique traits.
Keep it Short and Clear: Shorter names, typically one or two syllables, are easier for your dog to recognize and respond to. Clear pronunciation is essential for effective communication.
Choose a Name with Positive Associations: Opt for names that convey positive meanings or feelings. This can help set a positive tone for your relationship with your dog.
Consider Their Appearance: Sometimes, a dog's appearance can inspire a name. Whether your German Shepherd has unique markings, striking colors, or a regal demeanor, let their physical attributes guide your choice.
Think About the Long Term: Remember that your dog's name is something you'll use for many years. Choose a name that you won't grow tired of, and that suits your dog as they age.
Test the Name: Once you've chosen a name, try it out for a few days to see how it feels. Make sure it's a name you enjoy saying and that your dog responds well to it.
Involve Family Members: If you're not the sole caretaker of your German Shepherd, involve other family members in the decision-making process. Ensure everyone is comfortable with the chosen name.
Be Creative: Don't be afraid to get creative or draw inspiration from books, movies, historical figures, or foreign languages. Unique names can make your dog stand out.
Don'ts:
Avoid Confusing Names: Names that sound too similar to common commands like "sit" or "stay" can lead to confusion during training. Choose a name that's distinct from common commands.
Don't Rush the Decision: Take your time when choosing a name. Avoid impulsive decisions, as you'll be using this name for years to come.
Avoid Offensive or Embarrassing Names: Names that could be offensive, embarrassing, or difficult for others to pronounce may not be the best choice. Remember that your dog will interact with people outside your household.
Steer Clear of Trendy Names: Trendy names can become dated quickly. Consider whether the name will still be appropriate and stylish in the long run.
Don't Pick a Name Just Because It's Popular: While popular names can be appealing, they might not be the best fit for your individual dog. Prioritize a name that suits their personality and your preferences.
Avoid Negative Associations: Names associated with negative characters or situations may not promote a positive relationship with your dog. Choose names that inspire positivity.
Don't Forget to Check for Similar Names: Make sure the name you choose isn't too similar to a name of a family member, friend, or another pet in the household. This can help prevent confusion.
Avoid Names That Sound Like Punishments: Names that sound similar to negative commands or scolding phrases can cause stress and anxiety for your dog.
Final Thoughts
Remember that the name you choose will become a part of your German Shepherd's identity, so pick one that reflects their personality and your loving connection. Enjoy the process, and have fun getting to know your new furry friend!
Check out our article on your first week with a puppy for tips to help you make a success of the early days with your new pet.
The Ultimate Puppy Bundle online course is an ideal resource for new American Bully XL owners, providing detailed guidance on how to properly care for and train their new puppy.